Increase sales! It's a well-known fact that the average person carries at least four credit cards and nearly everyone has a debit card. If you're an online business, you need to accept credit cards. If you don't, you're missing a lot of purchase opportunities and can loose as much as 70% of your sales to competitors who do accept credit cards according to Forbes Magazine. To run a successful Internet business and capture potential lost sales instantly, credit card acceptance is an absolute must!
Get paid, fast! Internet shopping is all about speed and convenience. Make the move to accept online credit card transactions and start receiving payment within 24-72 hours of your customer's purchase. You will receive your money much quicker than waiting for customers to mail a check or money order; and you can process their orders for shipment much sooner.
Increase credibility! These days with so much ecommerce phishing and identity theft going on, it's crucial that you provide customers with a guarantee that you're a legitimate business (especially if they are new, potential customers to your web site). An Internet merchant account means you have passed the approval process necessary to accept credit cards online. Give your customers the confidence to purchase your products and services!
Cut paperwork! The way for an online business to profit more quickly is to be able to process orders more quickly. So why spend your valuable time processing paper checks? Instead, have the proceeds from your business' credit and debit card transactions automatically deposited directly into your merchant banking account.
Reduce risk! Visitors to an Internet business want the convenience, flexibility and security that credit cards offer. You, as a merchant, want to know that payments received for purchases are legitimate. An Internet merchant account allows for secure credit and debit card authorizations within a matter of seconds.
Who We Are
Founded in 1995 and privately owned and operated, Fast Transact, Inc. is a registered ISO/MSP of Wells Fargo, N.A. Walnut Creek, CA and Bank of America N.A. Charlotte, N.C. We specialize in integrated, electronic payment gateway technologies and provide nationwide merchant services for business owners throughout the U.S. and Canada.
What We Do
FAST TRANSACT develops, markets, and supports product and services for credit card acceptance. We offer the most powerful payment system on the market for secure processing. Merchants enjoy the benefits of fraud prevention, chargeback reduction, 24-hour network and access security monitoring, and state-of-the-art equipment sales. Our clients have the ability to provide their customers a variety of payment options without additional fees and the integration problems associated with third-party vendors.
• Account placement for most types of business
• Low-cost rates and no hidden processing fees
• Customized, single-source payment solutions
• In-house customer service and technical support 24/7/365
What Makes Us Different
FAST TRANSACT combines merchant accounts and IP (Internet Protocol) payment solutions with the most innovative integration and data security measures around. Our technology integration combines merchant accounts with package options tailored for businesses of different sizes and budget limitations to include merchant account fulfillment, payment processing gateway, shopping cart systems, automated recurring transactions, and more.
Internet Merchant Account Processing Solutions
• Experts in database/shopping cart/payment gateway integration.
• Experts in managing large fortune 1000+ internet merchants and their processing requirements
• Paperless Online Merchant Application
• Customizable
• Integrated Live Help
• Billing Assistance
• In-House IT Department

Our technology, flexibility, and specialization gives FAST TRANSACT a distinct advantage that we pass along to our merchants. Our gateway provides the most powerful payment system on the market for secure processing; we have first hand knowledge of how a payment gateway works and its processing features; we provide technology integration that combines merchant accounts, payment gateway, as well as gift/loyalty cards and ACH/electronic check services into a single point of contact for the client.
Visit Fast Transact to see how they can help you.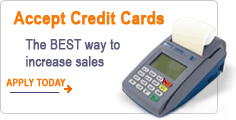 .